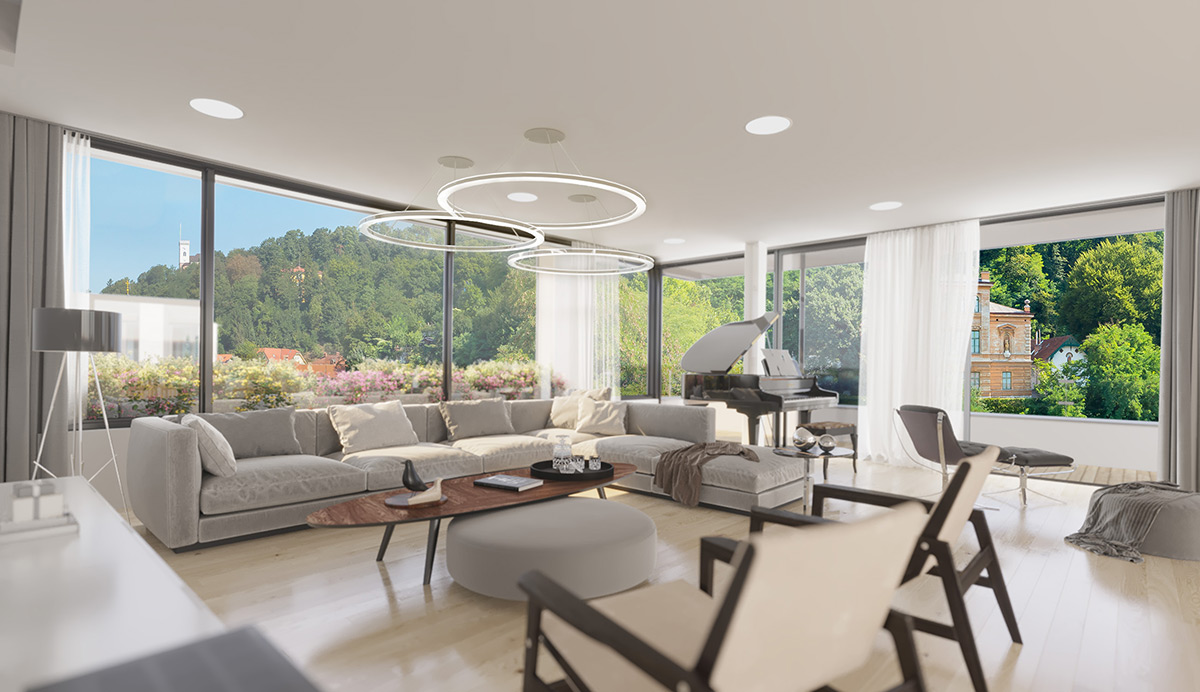 New residence in the heart of Ljubljana
29. marca 2018
You have certainly noticed the construction field at the edge of the old town centre, directly under the shield of tje Ljubljana Castle on Karlovška street. Behind the construction curtains there is a new and unique living residence named Luwigana growing rapidly. Luwigana will offer the space for 63 appartments (from 44m2 to 189m2 net living area), private square and large garage for the residents.
Living space of your dreams


The perfect location of Luwigana at the edge of the old town centre offers the real living luxury: all the benefits of city life and the pleasure and privacy under the Ljubljana Lastle.
All the apartments are built from materials of higher price range and they offer high quality, confortable and luxury living. High quality soundproof windows guarantee complete noise insulation in the centre of a vibrant town, while fresh air is provided by a separate ventilation system for each apartment. In the wintertime all spaces will be equally and pleasantly warm due to the floor heating. All the installations are controlled through a simple device.
The exterior is decorated with partially green façades, which follow the guidelines from other European capitals. The roof will also be green, which gives the onlooker a special aesthetic value, while the residents can enjoy their life without unnecessary and uncomfortable overheating of the rooftop.
The Luwigana residence will offer a large interiour square for the residents only.
You are kindly invited to follow us on the page where we will inform you about the contruction and the benefits of Luwigana Residence.